Passport & Visa Photo Online
If you're looking for a fast, convenient, and secure way to get your passport, visa, residence permit, or driver's license photos done, you're in the right place. Passport-selfie.com is a great tool that you can try out for free. Its AI-powered editing and validation capabilities will help you ensure you get the right photo no matter where in the world you are and for which type of document you're applying.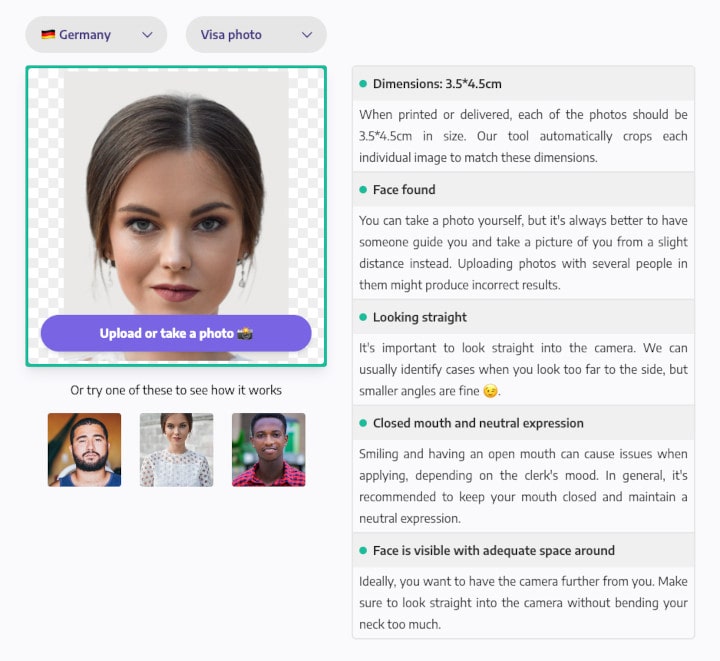 To the app!
Is it okay to get my passport photos online?
Yes, most countries require you to submit a compliant, high-quality printed photo during the application process. In the UK, USA, Germany, Spain, Austria, Switzerland, and France, photos taken online are generally accepted.
You can also try taking photos by yourself; however, you'll need to research the required format and have those sharp photo editing skills ready.
Don't want to bother? Just try our tool for free and save yourself some time and money.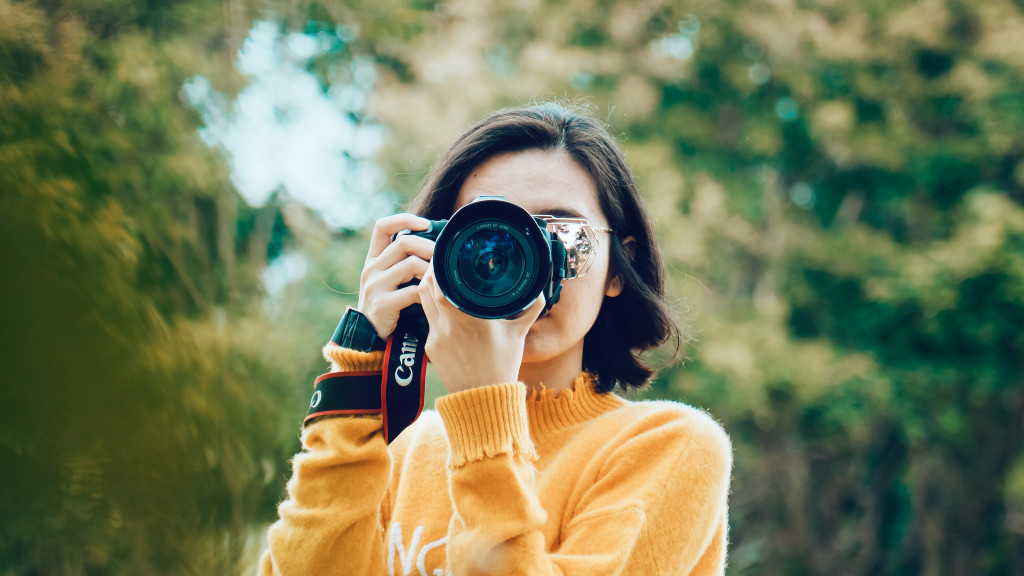 Online Passport Photo App
Take a photo or upload it
AI validates your photo
Preview the final version
Receive a print-ready digital file
Have it sent to you by mail if needed
Which countries are supported?
Since it's about your time at the end of the day, we're not rushing to claim that we support all countries in the world. Before adding and promoting a country, we run various tests to ensure everything is in compliance with regulations.
At the moment, the countries we are focusing on are: 🇩🇪 Germany, 🇪🇸 Spain, 🇮🇹 Italy, 🇦🇹 Austria, 🇨🇭 Switzerland, 🇫🇷 France.
Which documents are available?
In principle, we support photos for the following documents:
ID cards
Passports
Driver's licenses
Visas
Residence permits
Other types of biometric documents
Where to print passport photos?
Our print-ready digital photos can be printed anywhere on standard 10x15cm (4x6 inches) photo paper. Photo printing kiosks, drug stores, media centers, etc., are good places to look for a photo printing service.
If you don't have a printer and are willing to wait for a shipment from our end, you can always purchase the delivery option as an add-on.
Money-back guarantee
We offer a 100% money-back guarantee via the original payment method in the event your photo gets rejected by the authorities.